The Sutro Monitor has a long chain of complex steps to get to a reading on your phone. The easiest way to break it down is it does the exact same process that you do when you take a liquid reading.
Taking a manual test
This is the test kit we're talking about: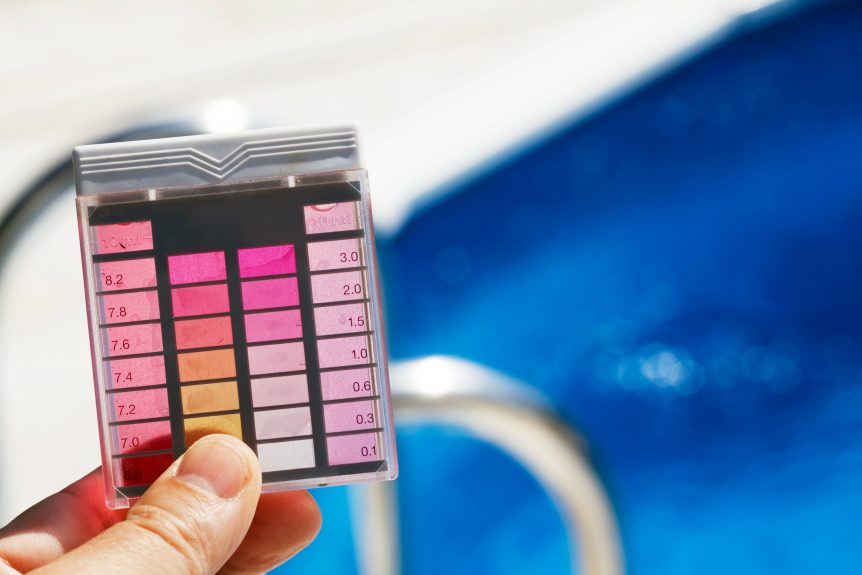 Let's start with the steps that you take (lets say for example you're testing pH):
Take a sample of water
Take out your reagent and drip 5 drops of the red liquid (Phenol Red)
Mix the reagent (the red liquid) with the sample
Compare the color with the standard color
Pull out the manual to figure out how much of acid or base you need to put in
Put in the chemical into your swimming pool (or spa)
So, how does Sutro do it?
The Sutro system does the exact same things, except for step 6. We don't put chemicals in your pool or spa for you, that's what you'll still need to do (for now).
We do the same thing, except really really really really really small. We take about 5 drops of water (in step 1), and about 1/50 ... that's one-fiftieth of a drop of reagent, you're putting in 5 drops.
It's really small, I get it - but why is it better?
It's the best technology out there, because:
It uses the same reagents that you're using. So it'll always be comparable.
Other technologies such as ORP and glass-bulb sensors tend to drift. Drifting means that if your step 2 (above) is feeding in garbage data, then the entire chain from 2 - 6 will all be garbage. Garbage in = garbage out. That's not the safest thing to do when you're dealing with chemicals.