Sutro App Updates
What's New?
We are excited to share our latest app upgrade, v1.59!
This update gives you a new and improved way to view your water's chemistry data.
This one has been in the works for a few months and we are very excited to let you know that if you are a premium user you will be able to see detailed pH, fcl/bromine, alkalinity, and temp now as well!
How awesome is that?
We also fixed some bugs such as issues with the timezones, and some other minor fixes on the profile screen.
Readings History
We updated the UX/UI on our readings history.
We've made it easier to zoom in and out and to horizontal scroll to view all information for each data point.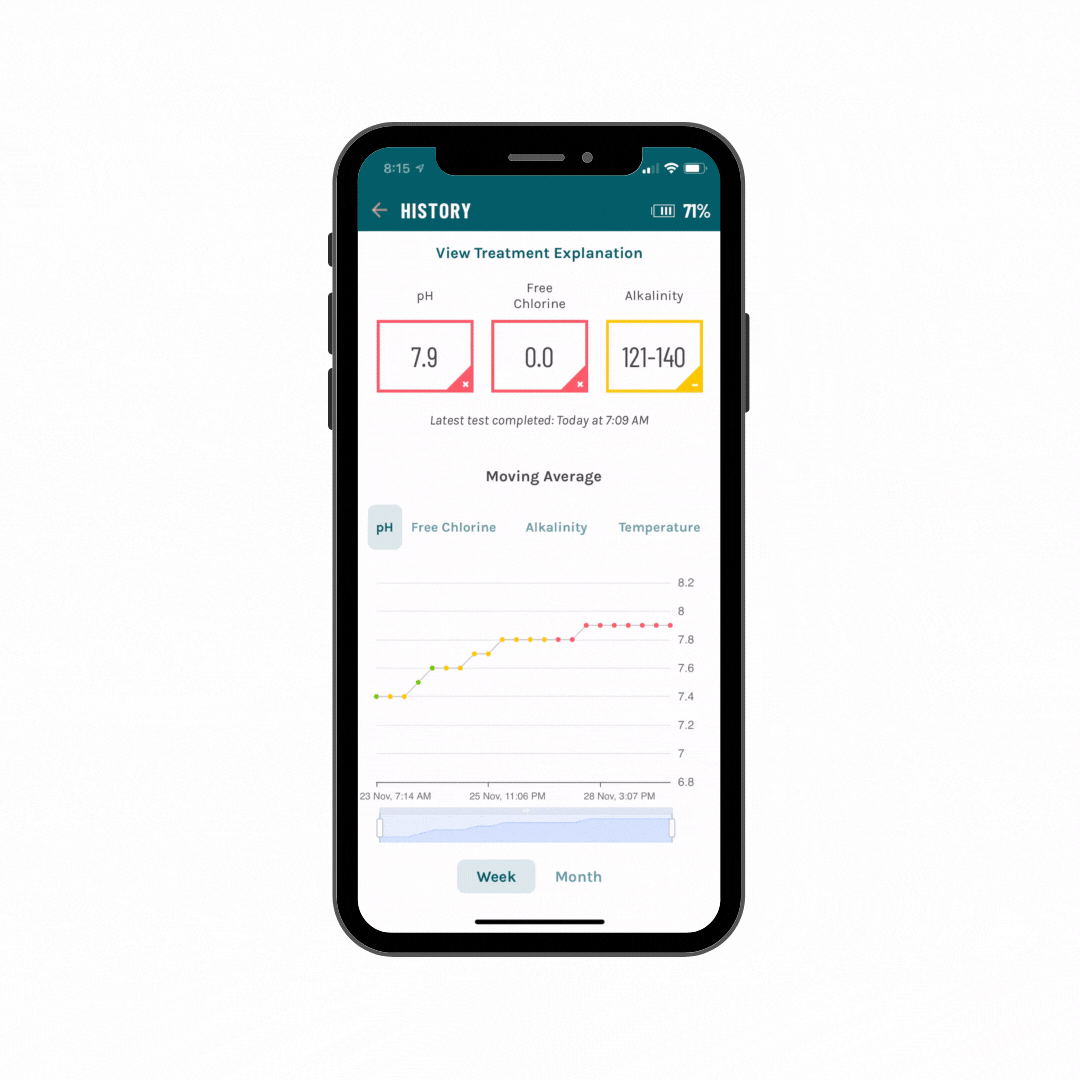 Temperature Graph
Users will now be able to view a historical graph of their temperature.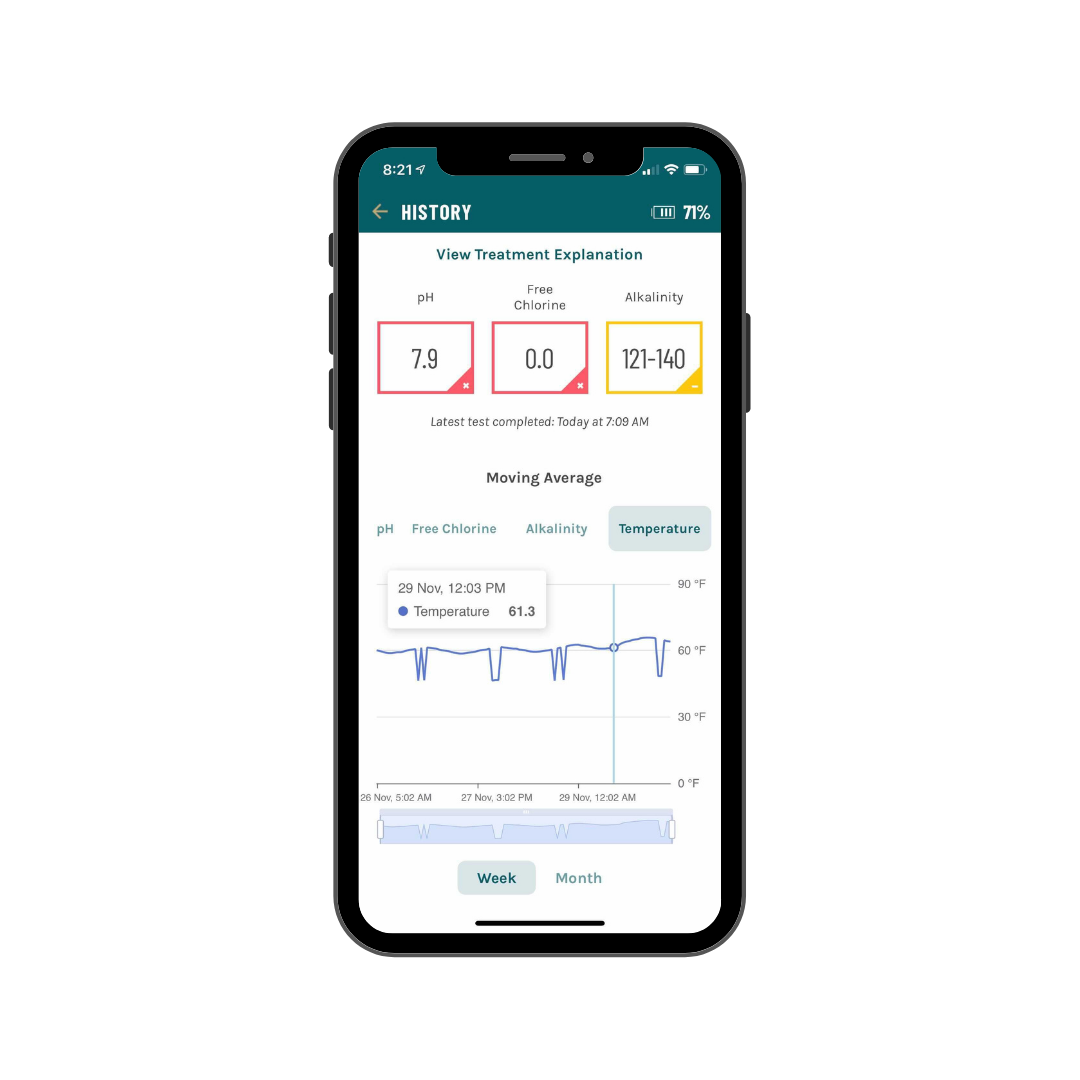 Moving Average
We have updated the way we calculate moving averages. Before, we took the average of each day so we had one point on the graph with the value as an average of the three readings for that day.
We now calculate the moving average as an average of the last three readings. So instead of showing 1 reading per day, users will still receive 3 readings with the value as an average of the last three.
Raw Values
Premium/Believers will be able to see raw values AND moving averages.
Users on the basic subscription will only be able to see the moving average.

Notifications
We are able to send notifications to a particular user, a group of users, or all users. We now have the ability to notify users via app of server outages, app updates, connectivity status, and more!
Updated pH Calculations
Some users are having issues with their pH readings. We now have the ability to move specific users to a different pH calibration curve that works better with their pool (or spa) for more accurate readings.
Bug Fixes
Freezing/Squished Text - After the Apple iOs15 update, the Sutro app would freeze or the content wouldn't show up correctly if users open the app via a push notification. This has been fixed and should not freeze anymore.
Editing User Info - We had a bug where if the user tried to edit their first name, the number keyboard would show instead of the regular keyboard. We've updated this to show the regular keyboard.
Calibration Loop - We had a bug where during calibration after the user puts their device in the water, users were getting stuck in a loop and had to reach out to CS. We've updated this, and the calibration will now time out and allow users to try again.