Sutro App Updates
What's New?
We are excited to share our latest app upgrade, v1.62!
This update gives you educational information (we call it Info Cards) with tips and tricks to improve your water chemistry, Annotation Markers so you can see how adding chemicals affects your water, and some minor bug fixes that needed some work to improve your experience.
Educational Information (Info Card)
After users go through onboarding or service mode, they will receive tips and tricks, frequently asked questions, explanations on how the Sutro works, an offer to refer a friend, and other features/offers.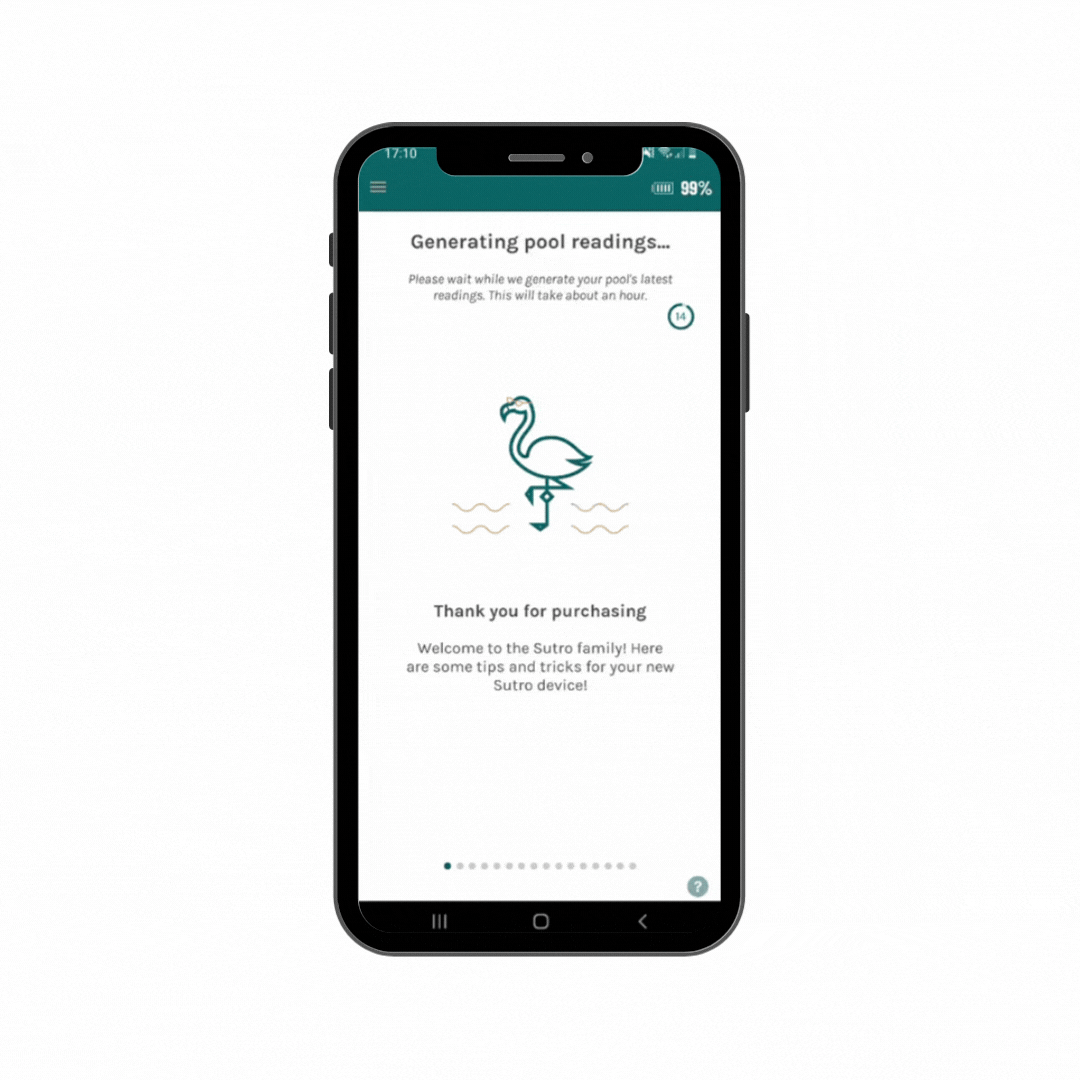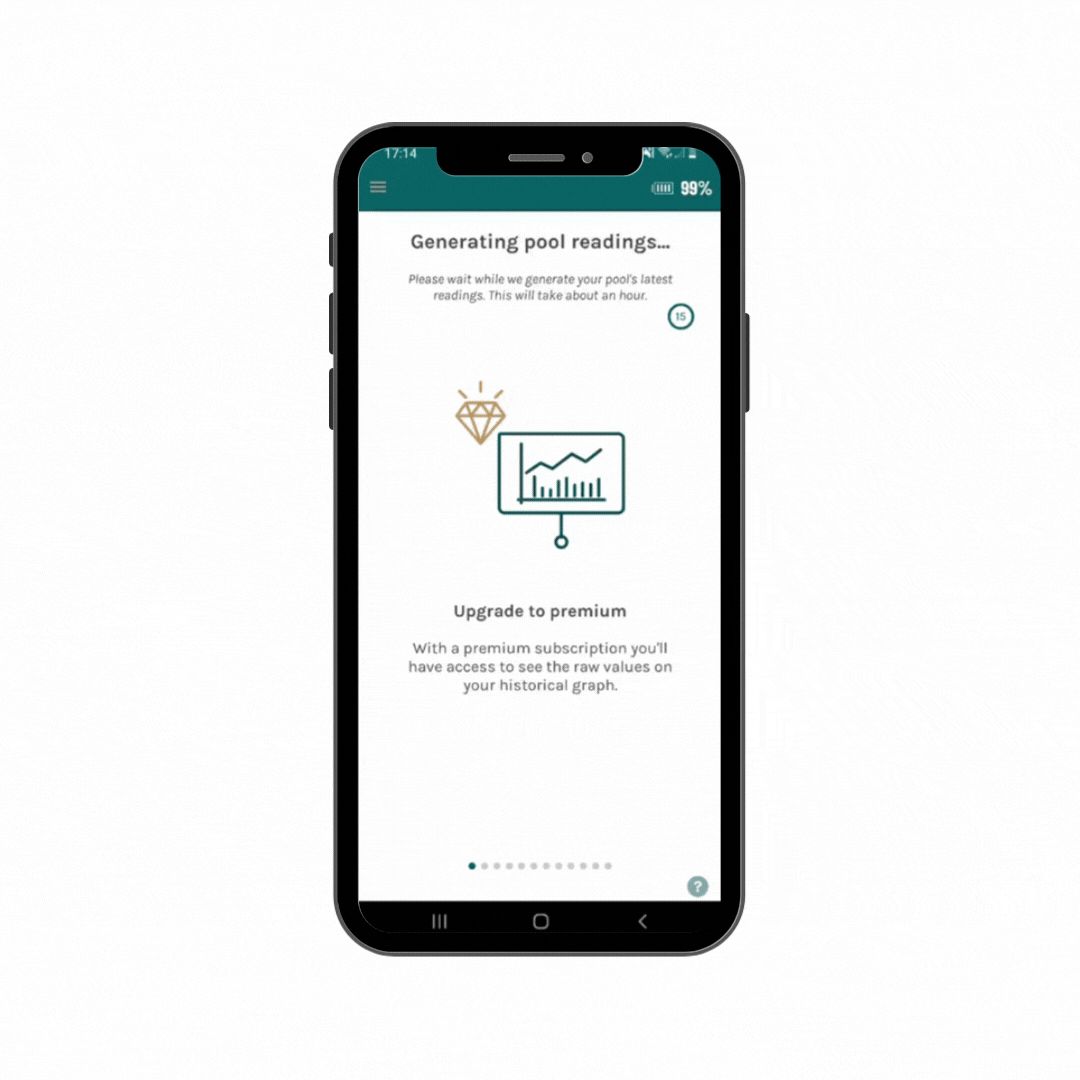 Completed Recommendations Annotation Markers
If you are a Premium user, we've added a new feature in the Raw Values chart that shows completed recommendations so you can see how adding chemicals affects your water.
* The point on the graph shows the time that the recommendation was given, not the time the recommendation was completed.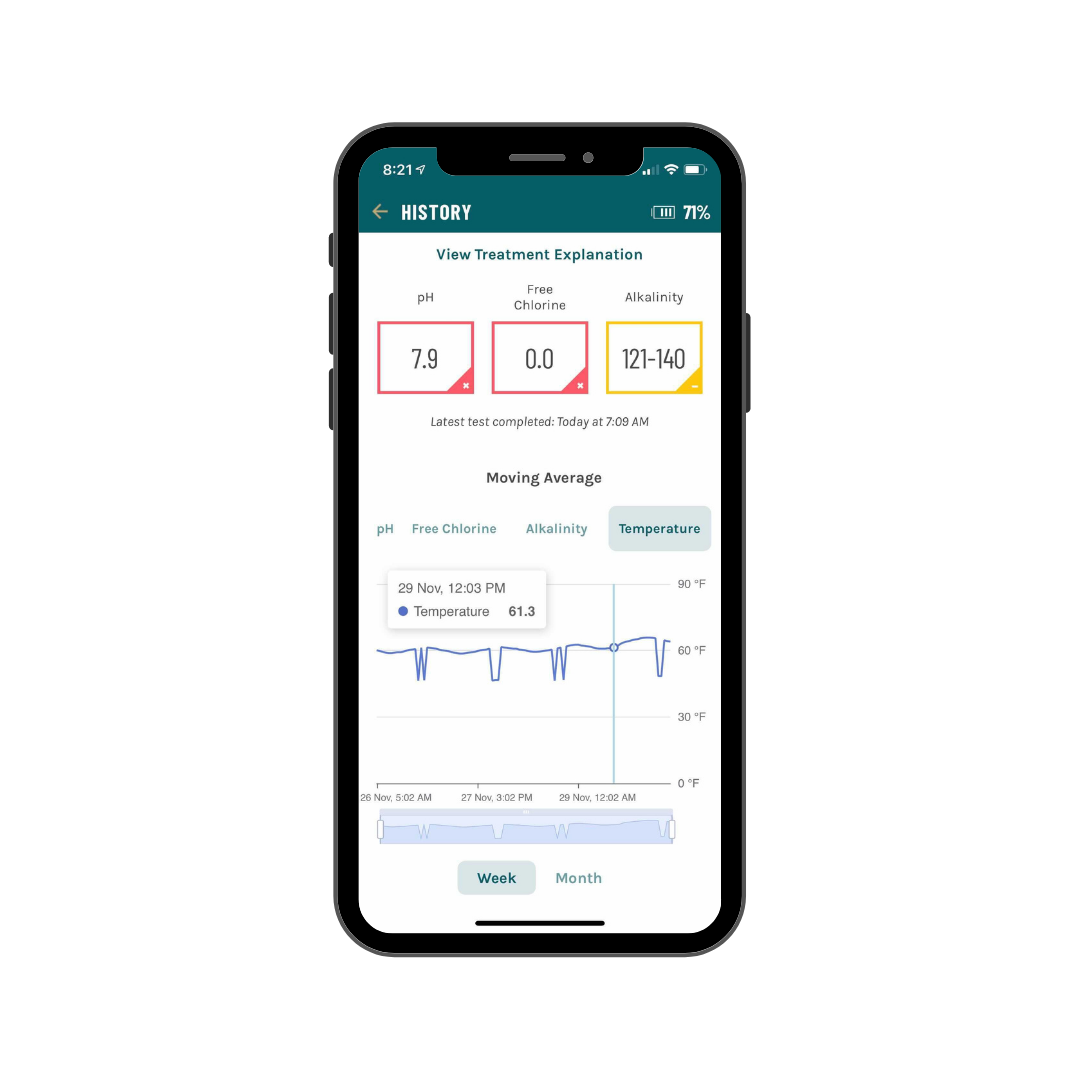 Bug Fixes
Low alkalinity - If alkalinity had a value lower than 10, it was showing up as high when clicking on the reading.
Scrolling on the reading history graph - On some Android devices scrolling on the readings history graph was not working. We've disabled the vertical scrolling and now users are able to scroll horizontally without issues.
pH dots on the readings history graph- Some pH dots in the reading history graph were hidden. We've updated this to show all points.
Buy Sutro button - During onboarding, the link to "Buy Sutro" was not working, we've updated the link.