It's time to open your pool for the season! Check out our blog for tips and tricks on How to Open Your Pool.
As for the Sutro - here's how to restart your membership, readings, and cartridge orders.
When you closed your pool, you entered an open date for when you expect to open your pool next season. Until that day comes, you will see the following banner letting you know when your Sutro will reactivate. If for any reason you want to update your open date, you can click the banner and it will direct you to my.mySutro where you can update it. Keep in mind that this is the date a new cartridge will be shipped out to you, so we suggest updating your open pool date to a week before in order to account for the time it takes to ship a cartridge.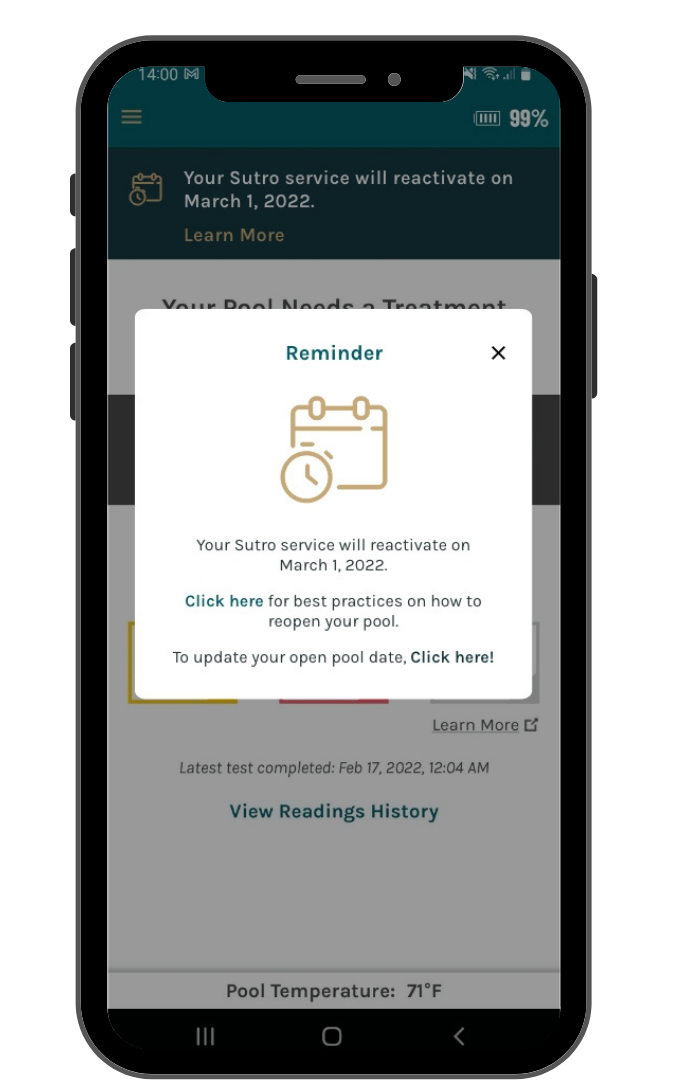 On your open pool date, your membership and cartridge shipment will automatically restart. While you're waiting for your cartridge to come in, you'll see a "Received your cartridge?" banner. During this time, we suggest balancing your pool, charging your Sutro battery, and downloading the latest version of the app.
Once you do receive your cartridge, you can click on the banner and then follow service mode to install your new cartridge and start receiving readings!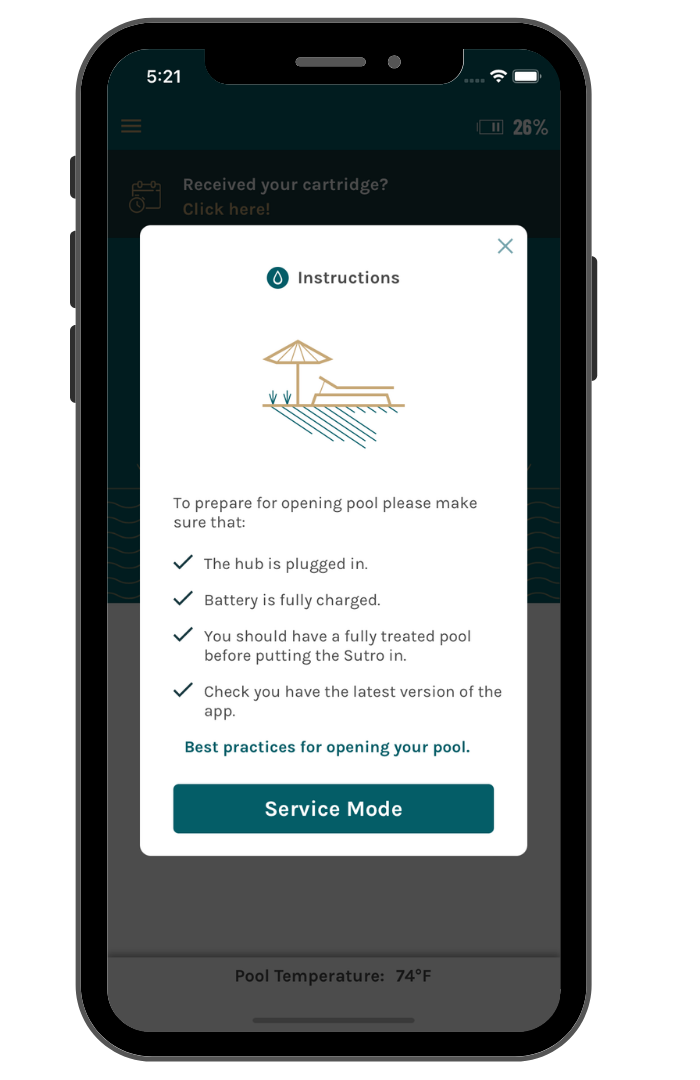 Hope these tips to reactivate your Sutro monitor membership were useful. And if you have any doubt, don't hesitate to contact us.